B289 - Longcase Reference Books - 2 Volumes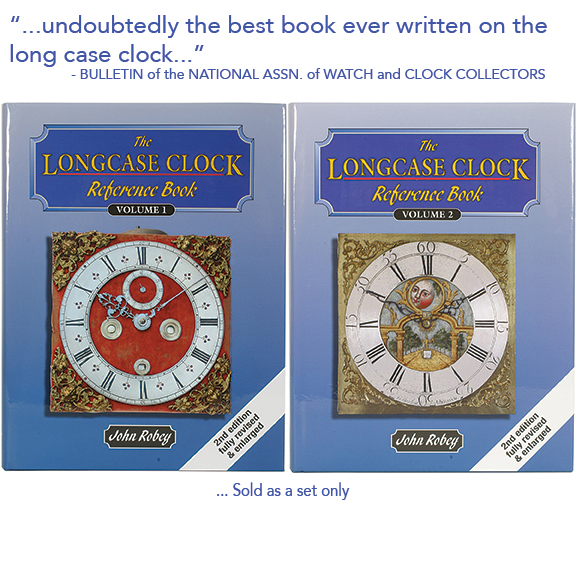 Price: $199.50
The popular 2 volume hardbound set authored by John Robey, now with color images and a wealth of additional information not found in the original edition.

Based on his life-long study of Longcase clocks, Mr. Robey explores all aspects of the Longcase clock from the 17th Century to the Victorian era. Each volume is now profusely illustrated with over 2500 photographs, diagrams, charts and tables. As originally published, this set became an indespensable reference resource for all collectors and horologists. As now revised, it is sure to become their single most valuable source of information.


Volume 1, now 432 pages:, examines the clock trade, its origins and organizaiton, along with an analysis of construction techniques.

Volume 2 , now 496 pages, considers the movements for painted-dial clocks and their makers. Simple, rural 30-hour clocks and more fashionably elaborate clocks are covered in detail, as well as several very unusual longcase clocks. Longcase clocks made for special purposes are included along with those with wooden movements.


Sold only as a set

View more products in: